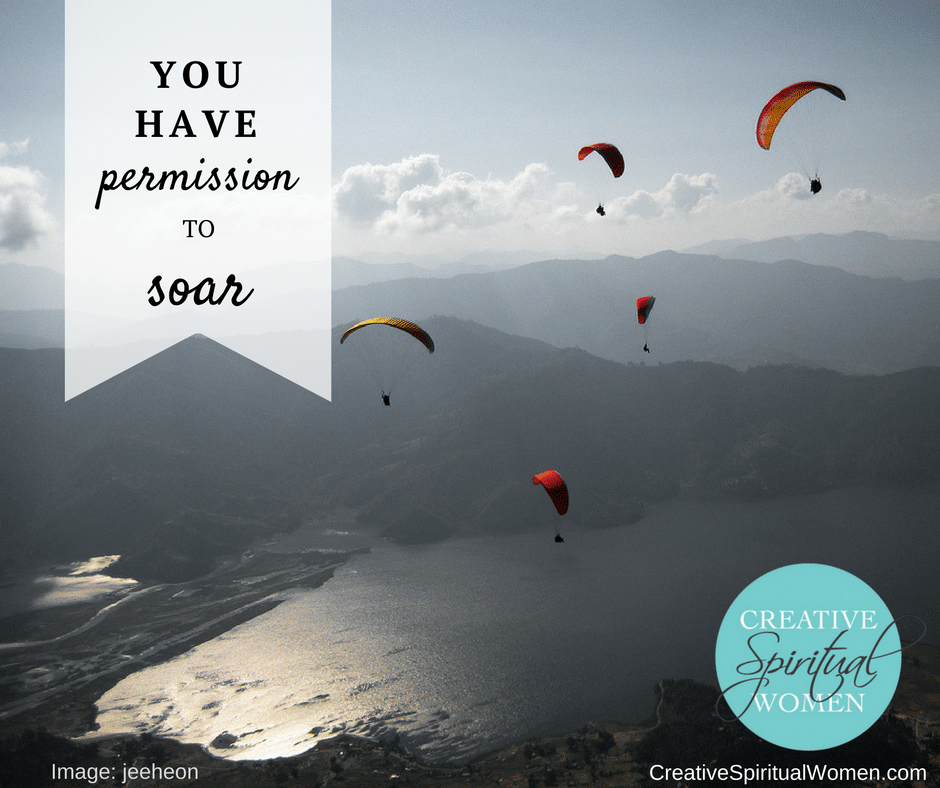 We are sometimes afraid to feel big.
To own our power.
To go where we want to go.
To fly higher than all the others.
To explore the top of the mountains, to ride the highest winds, to feel ourselves so far out on top, there's no one around.
We're afraid, because big heights can mean big falls.
You have permission to be higher than you've ever been. To soar beyond your dreams. To live so far outside where you've been in your mind, that you don't recognize yourself, or your surroundings.
You have permission.