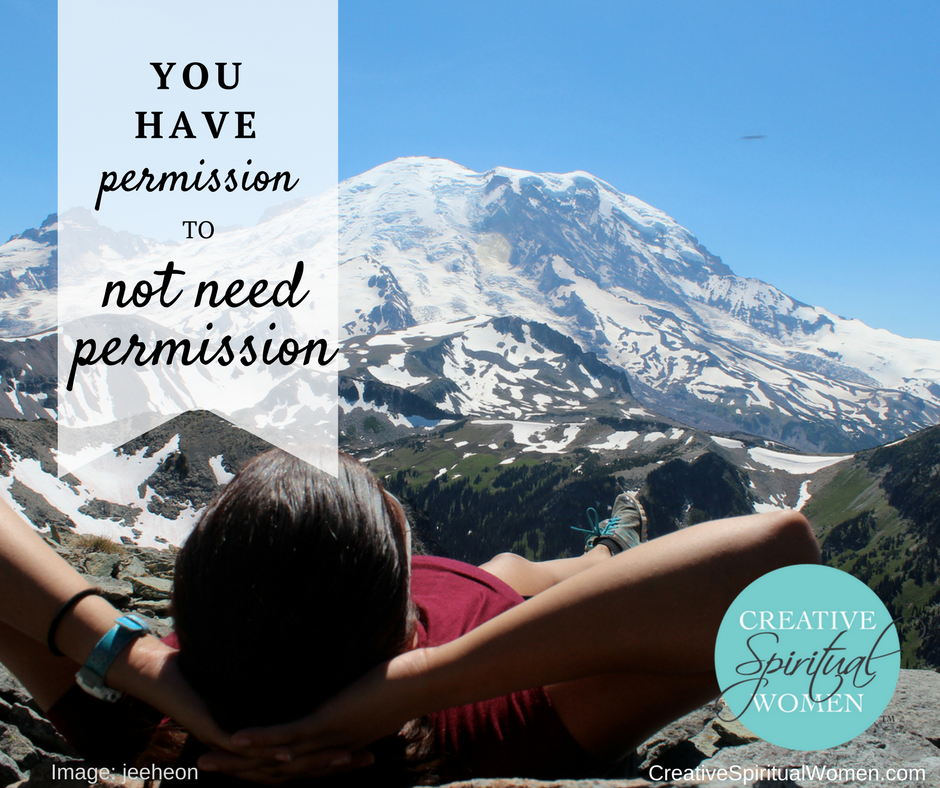 Chances are, there's something you think you need before you move forward.
Approval.
Encouragement.
Permission.
Reassurance.
I'm giving you permission to skip all that.
To not need anything, from anyone.
To know that simply because you want it, you can move forward. No matter what anyone thinks.
No matter how anyone else will "take it".
That's not your business, anyway. It's theirs. And you might spark something deep enough in them that they do their own inner work on what they're wishing THEY would do.
I digress- that's not our problem, or our business.
You move forward.
You do it, without anyone's approval, permission, encouragement, or even knowledge, if you want.
You don't need permission anymore.
Ever.