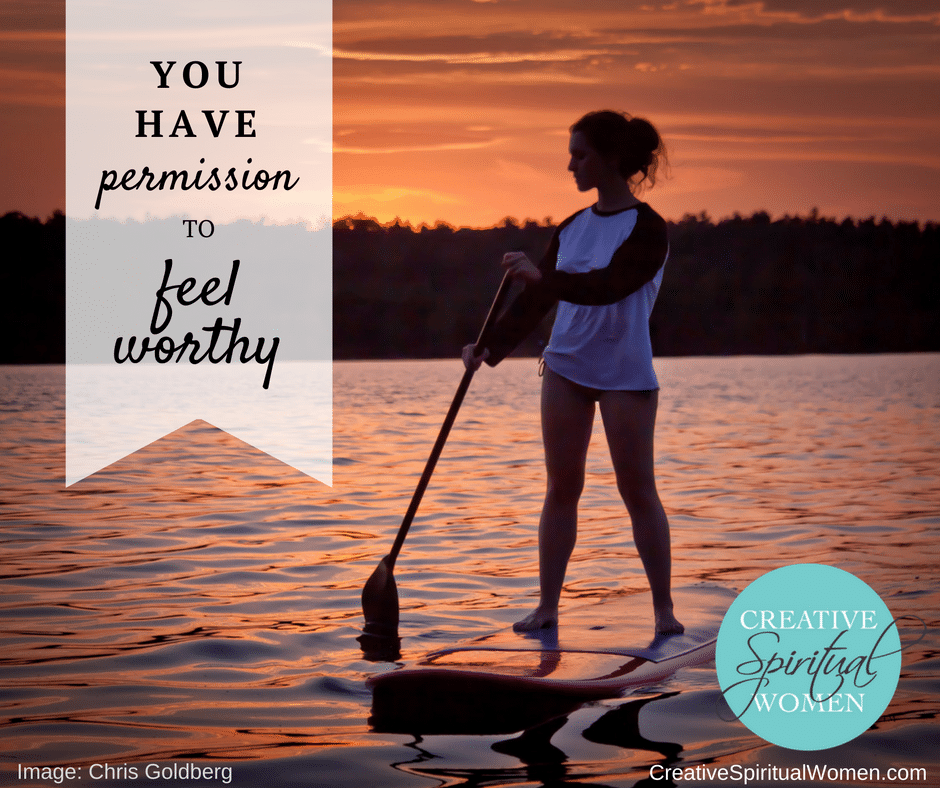 For some of us, this could be the most important permission slip of all. Feeling worthy- taking your power and owning the fact that you belong- can be one of the most important actions we take in life. One of the most important choices we make.

I'm writing this permission slip (and most of the rest) because many times in my life, I've felt a deep unworthiness.
We have the opportunity to soften into worthiness, again and again.
We live in a world where our un-worthiness is often assumed. Buy this thing or that product to feel worthy, be worthy. We have ways we have to be, things we have to have accomplished to "belong".
You belong.
You are worthy.
Just as you are.
So the next time you're about to do something and you're feeling the tinges of "am I good enough to do this?" or "will they accept me?" play pretend- and do it with the full expectation that not only do you belong, you are worthy, and you are absolutely supposed to be there, doing that thing.
Because you are.