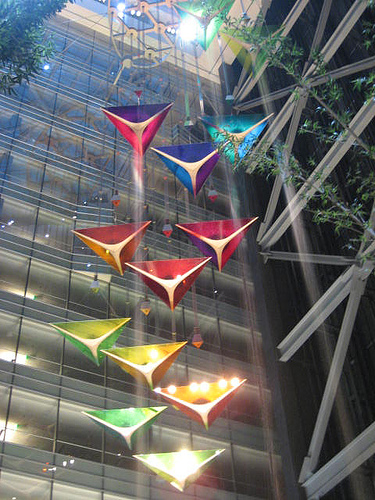 One thing that has really stuck with me from all my time studying The Artist's Way, is something Julia Cameron says over and over, in many different ways: when you have an idea, a creative urge, a groundbreaking thought, a desire to see something else in the world- it is your responsibility to birth it.
The muses don't give us creative urges just to see how fast we'll reject them.
The Universe doesn't speak through you just to have you sit in silence.
God/Goddess doesn't inspire you just to have you ignore her.
In honoring my creativity and creative urges, I've learned that honoring them brings energy- energy to create, to finish what I've been given inspiration for, and new ideas and further energy. The whole creative process sometimes feels like a continuous charge of electricity from somewhere outside myself.
Strangely enough, when I reject a creative idea, I feel low, depressed, angry, and anxious. I am not myself. And the creative energy, seeing that I've rejected it, is a little less likely to bring me more ideas. It doesn't like to be blatantly offended.
A few months ago, I had the thought of how wonderful it would be if there were a place on the web where I could find all the amazing women I love in one spot. If I could connect with other creative women, be inspired and encouraged, and be in a community of like-minded souls.
Then I remembered Julia's teaching. It's my job to bring this into the world.
And for a moment, it felt like a lot of work.
Instead of looking at it like a lot of work (and it will take some time to get everyone and everything on here that I hope to) I decided to just start. I needed to honor the creative urge.
I'm slowly getting better (and faster) at honoring my creative urges, and they're coming more and more frequently.
If you are inspired to do something, you will have the energy, the resources, the know-how to make it happen.
All you have to do is start.
I'd love to hear what creative projects you're putting off because you think they're "too big".
Remember: The idea came to you because it belongs to you.