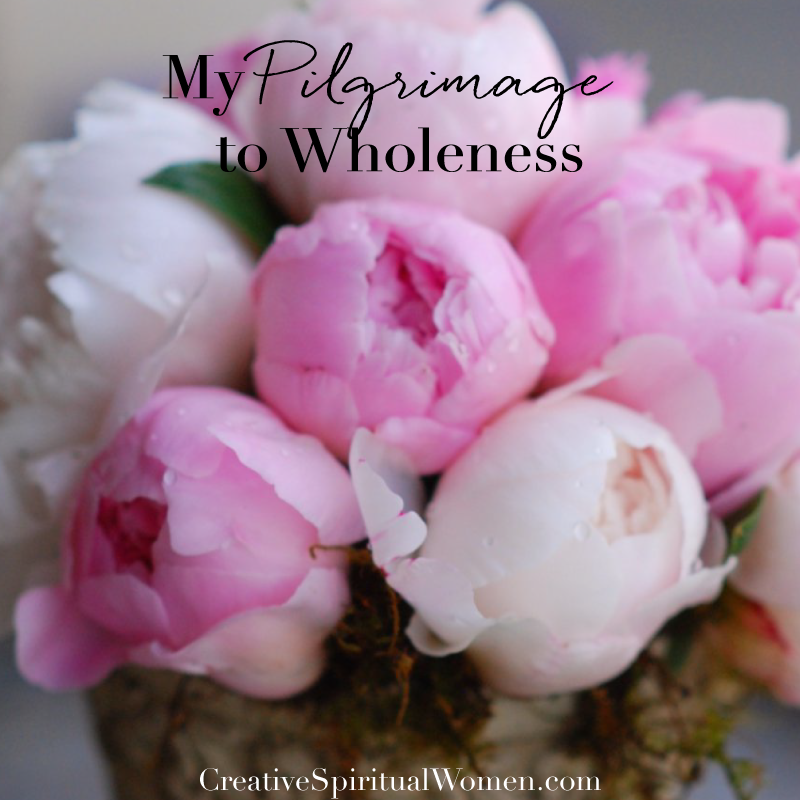 Over the past two weeks, I've been unpacking boxes that have been in storage for 2 years. For the past 2 years, we've lived in an apartment, with less than 10% of the "stuff" that we own. Here's what I discovered about myself while opening box after box:
Two years ago, I was buying things (art supplies, decor, books…) that fit this idea of someone I thought I should be. As my hands sifted through items, I could feel the memory of their story- this print, I bought because I felt I needed to be more "like that." This pack of canvases wasn't purchased out of a deep desire to paint or create, but as a knee-jerk reaction from thinking it would bring me closer to worthiness. Maybe if I create beautiful art, the fear in me said, I will be okay.
I didn't buy so many of these things because they brought me joy. I bought them out of a feeling of brokenness. Of needing something- something to fix me, something to convince myself I was finally okay.
Ironically, during our two-year pilgrimage in a 1-bedroom apartment, without my stuff, without a house, but with my family, and with my commitment to self-honesty, self-awareness, and self-care, I became whole. I became finally, truly, wholly okay. With myself, with the world, with my place in it.
From this place of wholeness, I choose the books, decor, supplies that light me up. That are an extension of my inspiration in the world- not a band-aid for the brokenness. That feel like joy and passion and delight, not heavy with "shoulds" and longing.
And from this place of wholeness, I hold that other me, the one who thought she was broken. I get it. I have so much compassion for her.  Because you feel like you are, until you don't. Until you do the inner work to remove the illusions to your brokenness. She didn't have the tools. She hadn't gone through the fire. She hadn't been willing to turn towards the suffering and say, "what's your message for me?" because she didn't have the gloves to handle the hot shame of suffering.
Now I do. And I'll spend every moment making sure as many other people have the tools to remove their illusions of brokenness. The ability to realize they're whole, too.