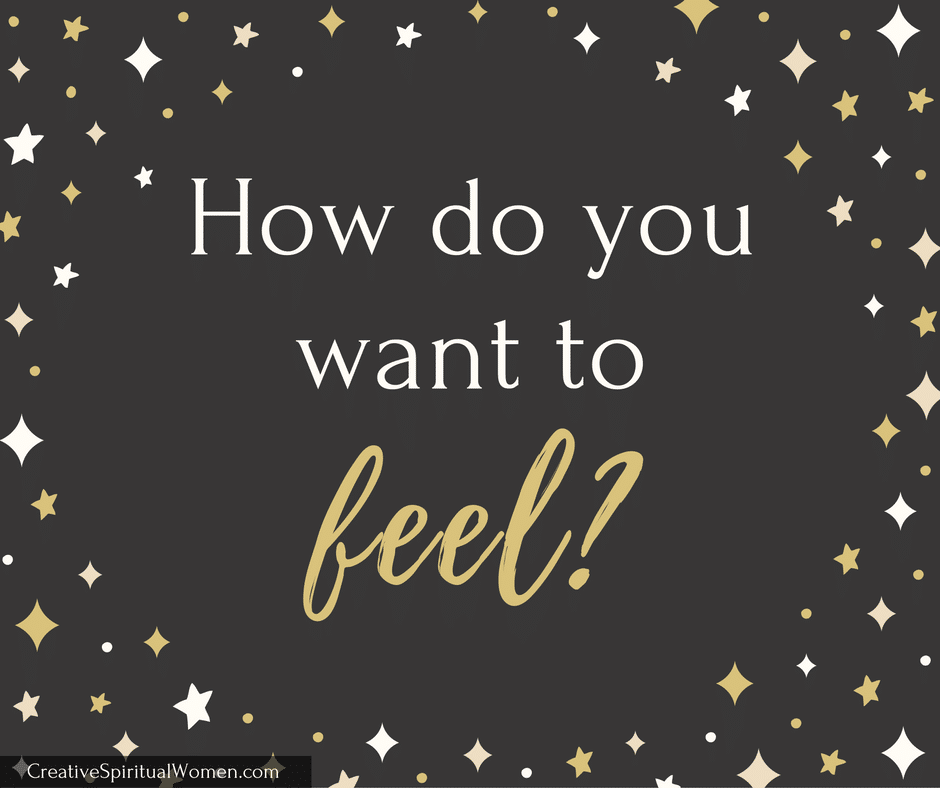 Here are some emotions that came up for me already this holiday season:
Guilt
Resentment
Frustration
Overwhelm

Here are some of the thoughts that led to them:
"I wish I could buy more gifts this year."
"He shouldn't expect that from me."
"I don't have the ability to do all I want to do."
"There isn't enough time."
Because I've been practicing noticing my thoughts and questioning them (and, consequently, not taking them personally when they come up- knowing that all the thoughts try out all the brains on a regular basis, to see who will attach to them and give them power), just by noticing the thought, questioning it, and deciding it wasn't true- but the opposite was- the emotions were discharged. Notice that this is a very different action from ignoring emotions, suppressing them, avoiding them, eating them, exercising them away, etc.
At the beginning of this holiday season, like last year, I did the work to become very intentional around how I want to feel.
I want to feel:
Excited
Magical
Rested
Joyful
Merry
Grounded
Calm
Creative
Present
The thoughts I need to support these feelings include:
Everything is happening perfectly
What a beautiful season
Everything works out
There's no hurry
What's the most creative response right now?
What am I grateful for?
What's wonderful here?
We generally have a habit of practicing the negative thoughts, which lead to the negative emotions, so it's important to practice with dedication the thoughts that lead to the emotions we do want.
How do you want to feel this season? What thoughts support that feeling?
Love,
Crystal