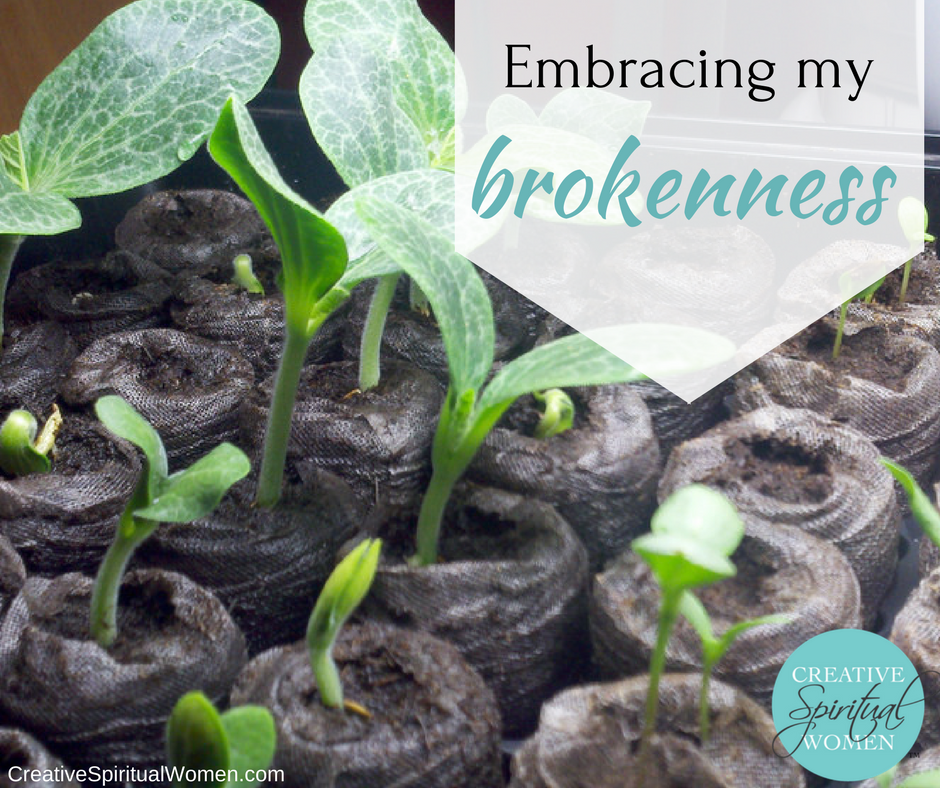 I'm in a major life overhaul, transition. Nothing has happened on the outside, really, but huge waves are hitting the shores of my insides, changing the way I think, feel, act, and who I'm becoming.
For several years now, in the moments that are tiny slips of paper in the datebook of motherhood, I've thought about Creative Spiritual Women, and what it has become.
There are so many of you here who are, it seems, like me, searching for something deeper. Connecting to our creativity, diving deep into spirituality, questioning life with an artist's eye and a brave wave of a pen or brush.
As my spirituality continues to change and evolve, as my understanding of suffering and peace become both clearer and more frustratingly unchanging, as I carefully place my beliefs about the world and it's goodness and forward trajectory on the opposite sides of the scales of justice from what I see happening in the world- believing, with my whole heart, that neither side will drop lower- I come again and again to this site.
What it has become. And how that has changed from the beginning.
So much of what I believed a year ago has changed. Compare today to five, ten, fifteen years- from the book-smart and clueless teenager I was, it's as if I've become dozens of women over the years, completely changed by each transformation.
At first, in the beginning versions of me, I was ashamed of this. I thought it meant that because I didn't know it all in the beginning and had to keep changing as I learned, I knew so much less than everyone else, that I was behind. That everyone else got to stay who they were because they figured it out right the first time.
As I move through life the lessons seem to be deeper and harder to learn. But I'm a better test-taker now, so I understand that shame and guilt won't get me nearly as far as acceptance, love, and curiosity will. Simply being willing to open myself up to not knowing was a major lesson- right after my first daughter was born. Painful, and exquisite in it's freedom.
I learned that when I sacrifice parts of myself to get something I think I need- say, security or approval, I always discover that what I need is my whole self- and the next step forward is often to go back and retrieve what I've left.
And I'm learning how to move back through life, gathering all the pieces, the places where I've said, "I'll leave this piece of me here so I'll fit more comfortably through this idea of what I should be" always turned out to be the beginnings of great adventures. Sweeping back to gather myself from the thresholds of these painful moments, I begin to appreciate the brokenness. Like Hansel and Gretel, going into the woods, we know enough to leave little pieces of us behind. So if something happens, we can find our way back.
For awhile, I've been finding my way back to myself.
One of the unspoken rules that we're asked to play by in life is to not do that. Not admit that you're still figuring it out. That you're clueless. And here I am, walking in with half an arm, a missing piece here and there, and saying, look. I'm not going to pretend anymore. I'm not going to make this look pretty so I'm easier to look at, easier to learn from. No makeup covering this anymore.
I'm sharing this with you to let you know that this is the direction I'm moving here now. Embracing more and more of the brokenness, and focusing less and less on the quest to be unbroken. Because I believe now that a life unbroken is a life that hasn't been lived. Worrying about someone else seeing my brokenness is a social lie as silly and obvious as the emperor's new clothes- we can all see it, and we're all pretending we don't.
Worrying about our brokenness robs us of the life we're breaking open for. 
Life is breaking open, and seeing what's inside. What I find, I'll reveal here.
Love,
Crystal