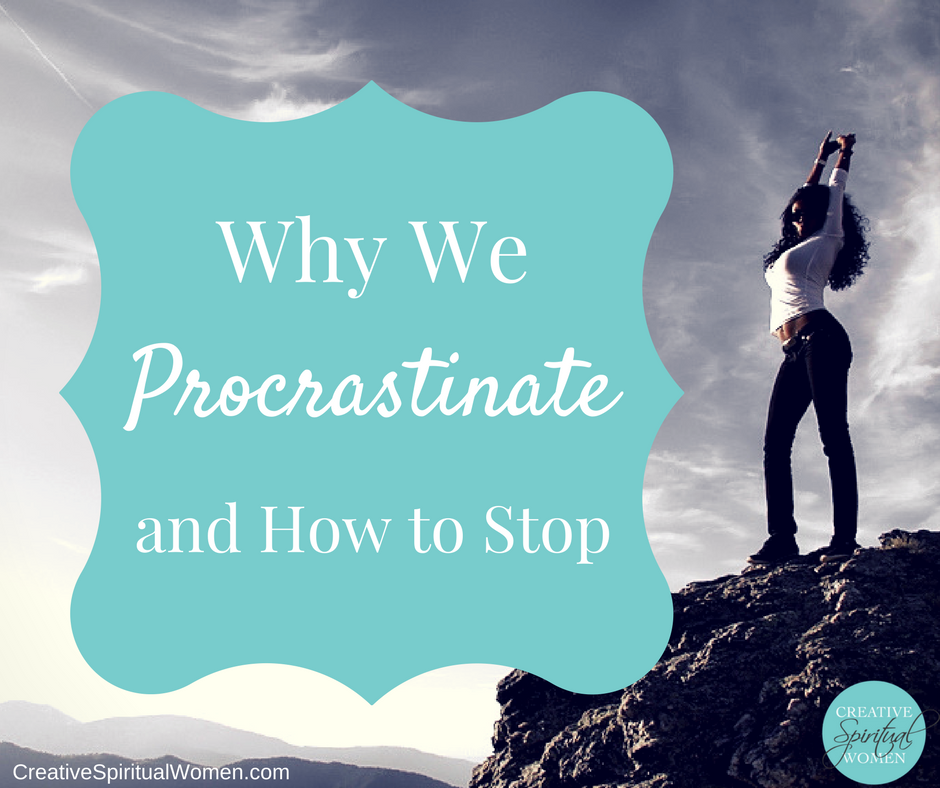 We have so many excuses for what we don't do.
One of the biggest excuses I hear is, "I don't have enough time."
Oh, you lie.
(I do it too! You're not alone.)
And here's the thing: you absolutely do have enough time.
You have enough time to mindlessly search the internet or read FB and Instagram throughout the day.
You have enough time to call & chat with friends several times a week.
Even with incredibly busy schedules, people get done the things they truly want to do.
Most people procrastinate out of fear.
Fear is a lousy reason.
Everyone has fear. Everyone.
Take a deep breath, and doubt your fear. We rarely question fear, we just get stuck in it, worrying about what will probably never happen.
How to Get Through Fear:
Notice what you're afraid of. It's usually some version of failure. (Be honest with yourself- what are you really afraid of?)
Then ask yourself, am I willing to feel like a failure for not doing this at all, to avoid the potential feeling of failure later, even though I will have tried?
And, if this fear weren't stopping me, what would I do next?
It isn't the fear that stops you, by the way.
It's your thoughts ABOUT fear.
You believe the fear. You buy into its story. "Oh yeah," we think, "that could definitely happen. I'm not safe to try this. Of course. Even though I want it dearly, and it's not likely to turn out bad, I still better believe this thought that everything will implode. Yep. Good plan."
I'm encouraging you to doubt with your fear. Roll your eyes at it. "There's that thought again, that I can't. Oh my word, it comes every single time I do something worthwhile." Pat it on the head and send it away.
When you doubt your fear instead of buying into it, you don't allow it to stop you in your tracks. You treat it like it should be treated- a worried voice in your head that wants the best for you, but absolutely does not know what's best for you.
Don't stop because of fear. Fear isn't worth that level of authority in your life.