Dear Reader,
As of September, 2017, Creative Spiritual Women is retired. You can follow my other projects and connect with me at CrystalPirri.com.
Much love,
Crystal
Creative Spiritual Women is for women, by women.
It's for women of every age, race, religion and social status.
It aims to inspire you, honor you, encourage you, uplift you, dream with you, create with you, and hold space for you.
It is for your most satisfying life.
It's for your dreams come true.
It's for your time to shine.
It's for your growth and fulfillment without struggle.
It's for every moment you need a place of understanding, collaboration, connection, and trust.
It is for you.
Creative Spiritual Women is a place for you. It was created out of a deep desire to have a safe, sacred, encouraging place for women to support each other, rest, relax, grow, change, desire, love, hope, and connect.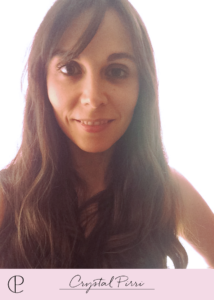 About Crystal Pirri:
I help Creative Spiritual Women turn their roadblocks into foundations that support them.
As a woman growing up in this culture, I longed for a place where women supported each other and held each other up- instead of tearing each other down.
I have the habit of creating what I need and want to see in the world. I've learned that instead of waiting around for someone else to create it, it's often far more fun and satisfying to create it myself. As a result, I've spent a lot of time reinventing the wheel, but also, I've had a lot of fun and discovered a few new ways to do things out of sheer ignorance and enthusiasm.
My journey to a life of creativity and spirituality has allowed me to reach levels of love and acceptance I never thought possible. As a result, I'm passionate about helping women who are on the same trek, and sharing resources, guidance and wisdom with others.
Now, I've trained with Martha Beck as a Life Coach, I'm a published author (my book, The Complete Guide to Mindful Habits was used in Kent State University Curriculum) and a lover of life.
I live with my husband and two daughters near Kent, Ohio.